ANNOUNCING: Nate Larkin is hosting a national Samson Society weekend intensive focused on positive sobriety. Interested? Click here to provide your email address. You'll be the first to know all of the details when price and schedule are announced. All of the podcast Buccaneers will be there. Click here to sign up for information.
Certified marriage & family therapist and author Ramon Presson takes us into the darkest days of his life and helps us all look out the window at God's answer for guilt and shame.
Our Guest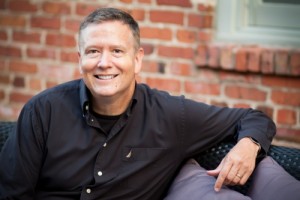 Ramon Presson is a clinically certified marriage and family therapist for over 20 years and the founder of LifeChange Counseling and the Marriage Center of Franklin. From 1989 to 2004 Presson also served as an ordained minister and assistant pastor in churches in North Carolina South Carolina, Florida, and Tennessee.
A native of North Carolina, a teenage Ramon first met Dr. Gary Chapman, author of The Five Love Languages, at Chapman's Winston-Salem church. After graduating from Wake Forest University with a degree in psychology and later from Florida State University with a Master's in Counseling, Presson returned to serve on the staff in the church's counseling center and there renewed his relationship with Dr. Chapman. Many years later, in 2002, they would collaborate on the Love Talks trilogy of books for couples and families. "I thank Dr. Chapman and I credit the co-authorship of those books for opening many of the subsequent doors of writing and publishing opportunity I've enjoyed. I'm quite honored that Gary agreed to write the foreword for When Will My Life Not Suck."
Ramon lives with his wife, Dorrie, and teenage sons, Trevor and Cameron, in Thompson Station, Tennessee, a pleasant drive into the country south of Nashville.
Follow him on Facebook for the laughs and the insights.
Ramon's Books
When Will My Life Not Suck?: Authentic Hope for the Disillusioned
Is this as good as it gets?
Personal crises and disappointments have led many to the pessimistic conclusion that "my life sucks." Underneath the contemporary slang are universal and timeless questions about the human condition. People of every age, in every kind of circumstance have wondered to themselves and others: Will my life ever be better than this? Is this as good as it gets? This book is an honest and compassionate look at the real struggles we face in a broken world where bad things do happen. Dr. Ramon Presson, a licensed marriage & family therapist for 30 years, describes his own significant personal struggles, including hospitalization for depression. Using the letter that Paul wrote to the Philippians from prison, Presson shares that hope and joy are possible even when life disappoints. Full of practical suggestions for how you can live with purpose and meaning right in the middle of your everyday struggles, this revised and updated edition of When Will My Life Not Suck? is a hopeful treatment of human suffering from someone who has personally lived it and counseled others through the wilderness. [Paperback] [Kindle]
---
Recovering from Divorce? [Paperback]
Love Talks for Families [Paperback]
My Coaching Journal [Paperback]
My Counseling Journal [Paperback]
The Roles of a Lifetime [Paperback]
Music Used
Our fellow Pirate Monk, Dan Hasletine, and his band Jars of Clay present "Work".
Purchase the music from Amazon or iTunes.
We'd love to hear from you. Please take a few minutes and answer questions on our listener survey. You'll be entered for a drawing for a free, autographed copy of Nate Larkin's book, Samson and the Pirate Monks.
Subscribe to the Pirate Monk podcast
Please tell us what you think by leaving a comment below, leaving us a voice mail via Speakpipe, or calling (615) 807-0476.
Share
|
Download(

Loading

)