Episodes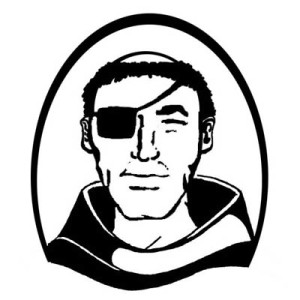 Friday Mar 11, 2022
Friday Mar 11, 2022
"I love you right where you are...and I don't expect anything. I love you, and I won't quit."
"You'll know you've heard the Gospel if one of your first responses is: 'That's too good to be true and I can't believe it yet.'" - Dudley Hall
"It was easier for me to believe it for my son than to believe it for myself." - Nate Larkin
"If...I open the Bible and find condemnation, then I'm still filtering Scripture through the branches of the bush I'm hiding behind in Eden, avoiding what I believe will be the wrath of God in my own shame." - Aaron Porter
In this episode Nate and Aaron have a gospelicious conversation with Dudley Hall about the Good News of the Fatherhood of God.  For more on Dudley's ministry, please visit kerygmaventures.com.  
If you have feedback for the podcast, please drop a note to piratemonkpodcast@gmail.com.  
The music on this podcast is contributed by members of the Samson Society.
For more information on this ministry, please visit samsonsociety.com.  Support for the women in our lives who have been impacted by our choices is available at sarahsociety.com.