Episodes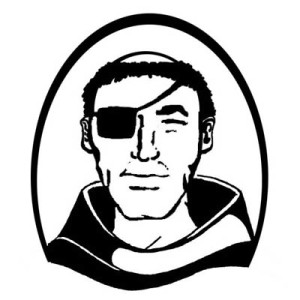 Sunday Jul 17, 2022
Sunday Jul 17, 2022
"I don't know of a more discombobulating, imprisoning power on the earth than shame. To me, shame is personalized demonization."
"Here's the good news: When you really get the proper diagnosis, Grace becomes all the sweeter. You're never going to shock the Father. You may know 4% of your sin - He's taken on the other 96% as well."
We've got another Pirate Monk roundtable with Nate, Chris, Rob and Justin on the topic of emotional triggers, followed by an interview with a man who played a key role in the founding of the Samson Society - Scotty Smith.  Nate and Scotty have a great conversation about Shame, Grace, and Healing.
You can connect with Scotty at https://twitter.com/scottywardsmith and https://www.thegospelcoalition.org/blogs/scotty-smith/.
If you have thoughts or questions that you'd like the guys to address in upcoming episodes or suggestions for future guests, please drop a note to piratemonkpodcast@gmail.com.  
The music on this podcast is contributed by members of the Samson Society.
For more information on this ministry, please visit samsonsociety.com.  Support for the women in our lives who have been impacted by our choices is available at sarahsociety.com.