Episodes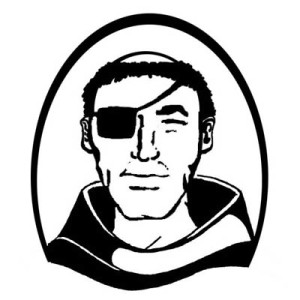 Sunday Nov 06, 2022
Sunday Nov 06, 2022
"Porn is like the junk food of healthy sex and relationships."
Aaron and Rob interview Ian Henderson, founder of the Naked Truth Project. about how he got involved in this work of opening eyes and freeing lives from the damages of porn. While Naked Truth is based in Manchester, UK, they work with people all over the world.  The "open eyes" aspect focuses on education to combat the normalization of porn by presenting in schools and elsewhere to raise awareness of the dangers of porn.  The "freeing lives" portion focuses on those who have already been trapped in addiction, and also help for their partners.  The work goes well beyond just stopping the behavior, moving individuals to healthy growth and reclaiming what was lost.
If you have thoughts or questions that you'd like the guys to address in upcoming episodes or suggestions for future guests, please drop a note to piratemonkpodcast@gmail.com.  
The music on this podcast is contributed by members of the Samson Society.
For more information on this ministry, please visit samsonsociety.com.  Support for the women in our lives who have been impacted by our choices is available at sarahsociety.com.
The Pirate Monk Podcast is provided by Samson Society, a ministry of Samson House, a 501(c)3 nonprofit. To enjoy future Pirate Monk podcasts, please consider a contribution to Samson House.