Episodes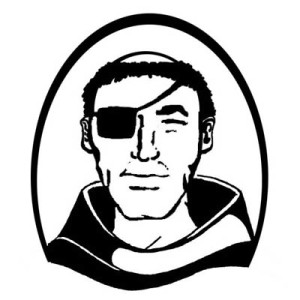 Saturday Nov 26, 2022
Saturday Nov 26, 2022
On this episode:
Aaron caps that.
Nate shops Amazon.
The guys interview Chris Bruno, counselor and author of Sage: A Man's Guide into His Second Passage and Man Maker Project: Boys are Born. Men are Made. Nate shares his experiences from the Italian Samson retreat.
"The task of the second passage, is to find the boy within the man, and bring him home."
"When we are hijacked in this phallic state, we are not looking for sex, we are looking for connection."
"The more we dissociate, the more it's a flight from the goodness of God."
"It's not because the sage knows all the answers to all of the things. The sage is not a sage because he has good advice." 
If you have thoughts or questions that you'd like the guys to address in upcoming episodes or suggestions for future guests, please drop a note to piratemonkpodcast@gmail.com.  
The music on this podcast is contributed by members of the Samson Society.
For more information on this ministry, please visit samsonsociety.com.  Support for the women in our lives who have been impacted by our choices is available at sarahsociety.com.
The Pirate Monk Podcast is provided by Samson Society, a ministry of Samson House, a 501(c)3 nonprofit. To enjoy future Pirate Monk podcasts, please consider a contribution to Samson House.