Episodes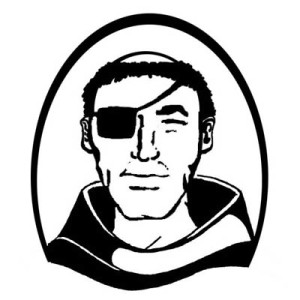 Saturday Sep 17, 2022
Saturday Sep 17, 2022
"You cannot become masculine until it's given to you."
Aaron and Justin have a fun conversation with Roe Hunter, therapist and son of previous guest, Roane Hunter (Episode 330).  We get to hear the other side of the story as they discuss topics like forgiveness and repair, family recovery, the critical nature of brotherhood, and the transition to manhood.  (Note: the episode that Aaron referenced with Scott Dente is actually Episode 115.)
For more on Roe's practice, visit https://lifeworks.ms/roe-hunter-lpc-csat
To sign up for the Virtual Samson Retreat on Dec 8-9, 2022, please visit https://samsonhouse.regfox.com/samson-society-virtual-retreat-dec-2022.
If you have thoughts or questions that you'd like the guys to address in upcoming episodes or suggestions for future guests, please drop a note to piratemonkpodcast@gmail.com.  
The music on this podcast is contributed by members of the Samson Society.
For more information on this ministry, please visit samsonsociety.com.  Support for the women in our lives who have been impacted by our choices is available at sarahsociety.com.
The Pirate Monk Podcast is provided by Samson Society, a ministry of Samson House, a 501(c)3 nonprofit. To enjoy future Pirate Monk podcasts, please consider a contribution to Samson House.